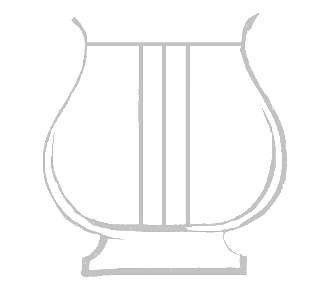 WITOLD SWOBODA, violin/viola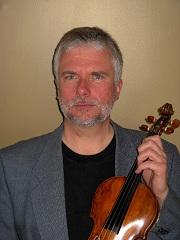 Witold Swoboda was educated at the High Schools of Music in Bielsko-Biala and Cracow, Poland. In 1980 he graduated from the Cracow Academy of Music with a Masters in Violin Performance. A member of the Polish Radio and Television Orchestra, Cracow Philharmonic Orchestra and as violinist and violist with the Ewa Demarczyk Ensemble he has performed in many European countries, Cuba, Mexico and the former U.S.S.R. Since 1981 he has lived with his family in Canada, where he has been a member of the Canadian String Quartet, concermaster of the Sault Symphony, Toronto Sinfonietta, Peterborough Symphony, Etobicoke Symphony and Orchestra da Camera Toronto. He has performed numerous solo and chamber music recitals with his wife, pianist Ewa Swoboda, both in Europe and North America.
His teaching positions (violin &viola) have included Algoma University, Mohawk College as well as Summer Music Camps and workshops in Canada, United States, England and Poland. Witold is the founder and artistic director of the International Chamber Music Workshop in Pulawy, Poland. He is co-founder of Accademia Musica a very successful Suzuki program in Peterborough, Ontario. He is also a sought after clinician and adjudicator.
EWA SWOBODA, piano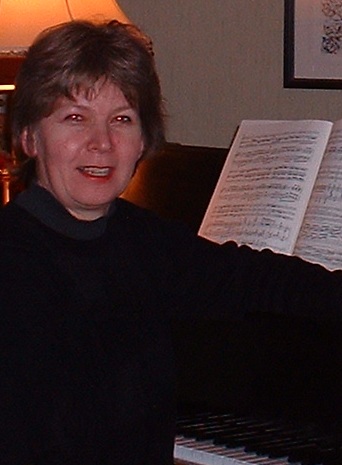 Ewa Swoboda received her musical training at the Chopin College of Music and then at the Academy of Music in Cracow, earning a Master of Music degree in both Performance and Teaching . She was a prize winner of the Polish Competition for Young Pianists and a recipient of the prestigious Chopin Society Scholarship. In 1980 she represented Poland at the International Busoni Piano Competition in Bolzano, Italy. After coming to Canada in 1981 she has performed extensively as a soloist and chamber musician in Canada and the US and made recordings for CBC Radio. Her teaching positions include Algoma University, Mohawk College Royal Conservatory of Music (affiliated teacher) and Accademia Musica in Peterborough, Ontario, where she presently resides. Her students compete regularly in Music Festivals, including the Provincial Music Competition.
LORETTO LANE, violin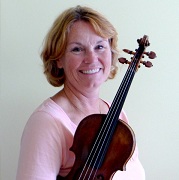 Loretto started violin lessons at the age of 7 in Orillia ON. She is a graduate of the University of Guelph. While there she studied with Heilwig von Konigslow and was a member of the University/Civic Orchestra. Loretto"s four children were students of Witold's and she began teaching at Accademia Musica in 1993. In addition to studying privately with Witold she did her Suzuki training with Helen Bruner of the London England Suzuki school as well as Christophe Bossuat and Edmund Sprunger. She has taught at the Kincardine Summer Music Festival and Accademia Musica In Peterborough. Loretto is a certified Laughter Yoga Leader and is Chief Executive Officer of Canadian Samaritans for Africa.
MATEUSZ SWOBODA, cello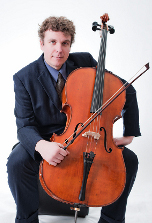 Polish-born Mateusz Swoboda immigrated to Canada in 1981 with his parents, also musicians. Surrounded by music as a child, Mateusz began violin and piano lessons when he was young, but found his musical voice in the cello.
After graduating with a bachelor of music in cello performance from the University of Toronto, Mateusz Swoboda continued his studies at Shenandoah University and the Amsterdam Conservatory. He then went on to pursue a freelance career in Canada, which allowed him to tour extensively with various groups including cello12 and the Tabaret Ensemble, as well as starting his own chamber music series, Metamorphosis. In 2005 Mr. Swoboda won a contract as principal cello of the newly created Hyogo Performing Arts Centre Orchestra in the Hyogo prefecture of Japan.
Mateusz has returned to Canada, where he frequently performs as guest principal cello of the Windsor Symphony, Ontario Philharmonic and Niagara Symphony. He also maintains a busy recital and chamber music schedule, as well as teaching at the Royal Conservatory of Music and Accademia Musica in Peterborough.
ZUZANNA CHOMICKA-NEWNHAM, cello
Zuzanna Chomicka-Newnham was born in Poland, and received her Master's Degree from the Chopin Academy of Music in Warsaw in 1991. Among her teachers were Daniel Shafran and Milos Sadlo. While still a student, she became a member of the Polish Radio Orchestra, with which she toured Europe several times and made numerous recordings. She also performed extensively with the Warsaw Philharmonic and the Polish Chamber Orchestra in Gdansk.
In 1997, she was invited to teach at Taegu-Hyosung University in South Korea. During her tenure there, she performed as a chamber musician and soloist in various settings and music festivals.
After her arrival in Canada in 1998, she has been the Principal Cellist of the Woodstock Strings and has performed as soloist in the Southern Ontario region.
Ms. Chomicka-Newnham has been Principal Cellist of the Peterborough Symphony since 2002. She performs with various professional orchestras throughout Ontario, coaches the cello section of the Kawartha Youth Orchestra, and runs a successful private teaching studio in Peterborough under the auspices of "Accademia Musica".
Zuzanna is the proud mother of two lovely girls, Gabriella and Alina, and two cats, Filemon and Gina. She is married to PSO Music Director Michael Newnham, and enjoys cooking, reading, travelling, and tasting Michael's expertly brewed Italian coffee.